---
Enhanced Energy Efficiency Solutions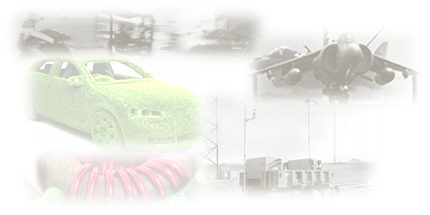 VECARIUS is playing an active role in the clean-tech revolution. We function as system integrator providing complete solutions involving power and thermal management systems to increase energy efficiency in various commercial and military applications.
At VECARIUS we work hard, think deeply, and act decisively to help solve one of the world's greatest issues: energy efficiency. How can we help improve, for example, an ailing automotive industry, a struggling economy, and growing climate concerns?
On any given day, more than 10 million megawatt-hours are lost by 255 million U.S. vehicles. This amount of energy is 181% of the daily amount generated by coal plants in 2008. Similarly, other applications such as engine-driven generators, fuel cells, and many other power systems are also inefficient, rejecting high-grade under-utilized heat to the environment. Energy scavengers of waste heat as well as harvesters of solar and wind energy offer unique opportunities and challenges to improve the energy-efficiency of power systems.
Through patent-pending technology, VECARIUS is developing advanced power and thermal management products to capture and convert waste heat energy lost from vehicles, mobile and stationary generators, and other applications. Additionally, our technologies readily combine power from other energy harvesters such as solar and wind. Our solutions increase energy efficiency and improve fuel economy by integrating advanced thermal and power management solutions which involve energy routing intelligence, power conditioning, and adaptable power delivery.
---


Featured News
5 June, 2012 - VECARIUS announced as semi-finalist in Cleantech Open Competition
10 December, 2011 - VECARIUS receives National Science Foundation award.
2 July 2010 -VECARIUS featured by triplepundit

11 March 2010 - VECARIUS announced as semi-finalist team at the 2010 MIT Clean Energy Prize competition
Upcoming Events
16 - 19 October, 2012
2012 Direction in Engine-Efficiency and Emissions Research (DEER) Conference
January, 2013
DOE Thermoelectric Applications Workshop