---
Heat Recovery Solutions -- Enhancing Energy Efficiency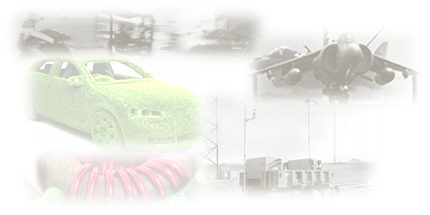 VECARIUS is playing an active role in the cleantech revolution. We are an emerging leader in providing innovative heat recovery systems to boost energy efficiency in mass markets for broad societal impact.
On any given day, more than 10 million megawatt-hours of exhaust waste heat energy are lost out of the exhaust of 255 million U.S. vehicles. This amount of energy is 181% of the daily amount generated by coal plants (2008 data). This lost energy comes from the greatest source of wasted energy in a vehicle – exhaust heat -- which amounts to as much as 40 percent of the energy consumed by a vehicle. Other applications such as engine-driven generators, fuel cells, and many other power systems and industrial processes are also inefficient, rejecting high-grade under-utilized heat to the environment. Energy harvesters of waste heat offer unique opportunities and challenges to improve the energy-efficiency of such energy-intensive systems.
Through patent-pending technologies, VECARIUS is developing a series of energy-efficiency products in thermal and power management for heat recovery that reliably perform well and are conveniently compact, scalable in capacity, and cost-effective for attractive payback periods for mass markets, particularly those involving energy-intensive mobile or portable applications.
---


Featured News
23 August, 2017 - VECARIUS wins National Science Foundation Phase IIB Award
17 February, 2016 - VECARIUS wins National Science Foundation Phase II TECP Award
27 May, 2015 - VECARIUS wins National Science Foundation Phase II CAP Award
6 December, 2013 - VECARIUS wins Sustainable America Business Competition and wins Grant Award
23 September, 2013 - VECARIUS wins National Science Foundation Phase II Award
19 June, 2013 - VECARIUS wins cleantech Catalyst Award from Massachusetts Clean Energy Center and Massachusetts Technology Transfer Center
7 June, 2013 - VECARIUS announced as semi-finalist in Cleantech Open Competition
15 January, 2012 - VECARIUS receives National Science Foundation Phase I Award.
Upcoming Events
March, 2018 MIT Energy Conference where VECARIUS showcases prototype